The trouble with Moclans
| Thursday, February 21, 2019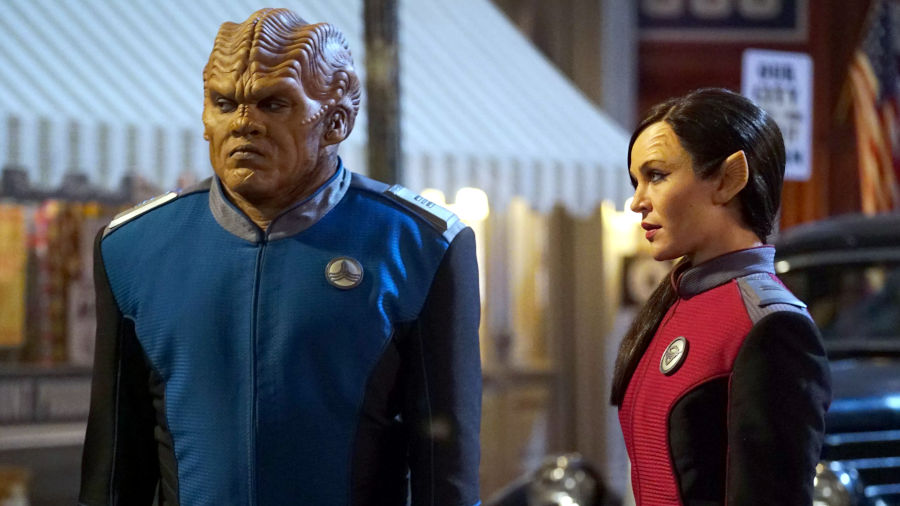 The most important dialogue in "Deflectors" comes near the end. "You know, the more I learn about the Moclans, the more I see that our differences go right to the core of our values," Ed says to Kelly. "How long can an alliance with a culture like that last?" It's a good question, one that helps acknowledge a disconcerting pattern that's been going on here across multiple episodes.
This is no less than the third episode of this series to detail Moclan culture as having some highly questionable qualities — forced gender reassignment in "About a Girl," divorce by murder in "Primal Urges," and now harsh prejudicial judgment for sexual preferences as seen here. A trend has emerged regarding the Moclans, and it's not so hunky-dory. So this must be going somewhere, right?
I hope so, because something ominous seems to be building, and stands in stark contrast to the use of Bortus' Moclan deadpan to provide the series' best comic delivery.
Like this site? Support it by buying Jammer a coffee.